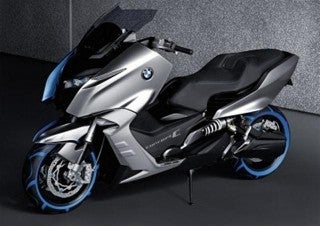 You may have seen the hubbub around the "Unveiling" of the Concept C in the swanky "VIP ROOM" nightclub in Paris, it seems to me to be essentially identical to the one which was shown late last year, this makes sense as they are due to launch toward November, likely without some of the more "TRON"Â accoutrements (Blue highlighted tyres and such). There has been word of prototypes testing on the roads in Munich near the BMW factory although unfortunately there are still no pictures.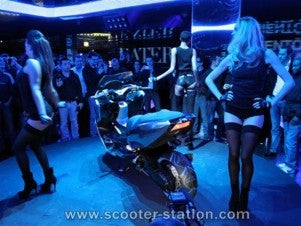 One interesting thing is a patent application for a moveable panel in the underseat compartment that will drop down when the bike is stationary, this looks like it will lower to the rear wheel and , presumably not let you drive off till it is up again.. but will allow much more storage while parked for an extra helmet or whatever else you don't want to take with you... sounds like a good idea to me.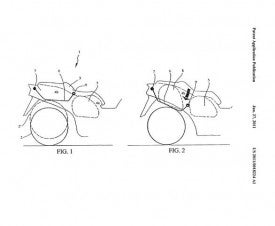 It is fairly likely the bike will be targeted squarely at the T-Max and come equipped with a 650cc twin and some fairly sporty suspension, one can only hope BMW follow the trend of their latest sport bikes and give it a bucket of horsepower which is what all these "sport" maxi's (yes, including the T-Max) are seriously missing!
Thanks to, and please check out Scooter-Station and VisorDown for more information, pictures and details
Comments
(55)


Subscribe to this comment's feed