General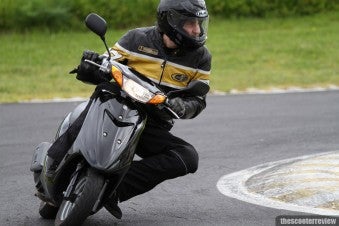 Well the results are in...
 
I won't beat around the bush as it's taken a billion years to get this story
online. This is partly to do with complicated events, involving space, time and
a rather strange looking Goat named Dave'o... don't ask.
Last Updated ( Friday, 30 April 2010 20:34 )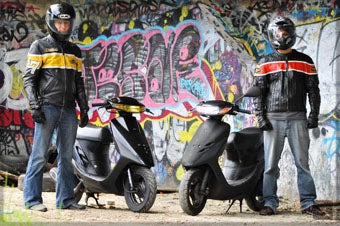 For some people there comes a point in the ownership of any scooter when you simply must go faster. It's like a calling from some deep set genetic code of man…"thou must go faster or suffer forever damnation" at least it's like that for me. Some people probably hear something more like "please don't tune your scooter you cannot handle anymore power, you are a small furry animal, curl up and die" those people leave their scooters standard. Hell even I wouldn't tune my scooter if I became a Gerbil…you never know where you might end up. Imagine if it said that in the warranty card. "Do not tune your scooter; warranty will be voided and you will be a Hamster". You know what…there'd probably be a lot of Hamster's riding very fast scooters. Why tune your scooter?
Last Updated ( Tuesday, 08 April 2008 09:38 )
Scooter tuning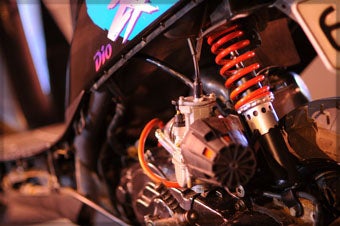 So you want more power from your scooter. Welcome to the club.
Scooter tuning is very popular throughout the world. A vast array of aftermarket performance parts are available for many applications, from circuit or drag racing to high performance street duties.
Should you start upgrading parts on your scooter? If the scooter is still under warranty, and you want more power then be very careful as performance modifications usually void the warranty. You have been warned!
Last Updated ( Saturday, 07 June 2008 14:34 )