Latest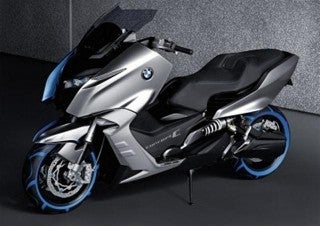 You may have seen the hubbub around the "Unveiling" of the Concept C in the swanky "VIP ROOM" nightclub in Paris, it seems to me to be essentially identical to the one which was shown late last year, this makes sense as they are due to launch toward November, likely without some of the more "TRON"Â accoutrements (Blue highlighted tyres and such). There has been word of prototypes testing on the roads in Munich near the BMW factory although unfortunately there are still no pictures.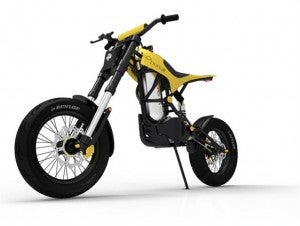 I know you guys are probably all sick to death of "alternative fuels" and the like and I know I have written a lot about electric this, that and the other thing of late... or at least I did until it all got sucked into the abyss that is a non backed up server crash. I suppose technically this isn't even a scooter but with fuel prices heading skyward again I figured we are still a frugal bunch and hey, this thing does look pretty bloody cool right?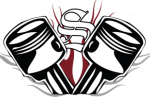 Now that I have your attention: You have probably noticed that something has gone a weeeeeee bit wrong with the site of late? Yeah, we have gone back in time! Due to a massive server error/crash/explosion/implosion/cockup we have lost the vast majority of the last 6 months of updates, news, reviews, content in general. As you can imagine this is a bit vexxing for us and a step backwards however we will be working hard to reload as many of the lost reviews as possible. Obviously news stories will not be reloaded but we will be updating with new stuff as much as possible.
As much of a massive mop up as this entails there is a silver lining to the cloud which is that it does allow us to implement a new system that allows our extremely attractive and intelligent readership to submit stories, reviews, event coverage, project reports and other scooter related stuff. You will see another post about this subject but I wanted to reiterate that if you have something you want to submit then fire it through to us via the contact link on the story below or simply by email This e-mail address is being protected from spambots. You need JavaScript enabled to view it
Attention Scooter Fans!
After much discussion among the staff here at The Scooter Review we have decided to open up our reviews database to YOU, our readers, and become more community focused.   We've had a lot of fun reviewing as many scooters as we can get our hands on, yet we realize that we can not possibly review all scooters, in all areas of the world.  With your help we can make The Scooter Review even more of a definitive scooter resource for the entire planet!

If you are interested in submitting a review or a news story then please contact one of our staff with your user account name and we will set you up with the ability to submit your own scooter review.

Thank you for your support so far and we look forward to you being part of this next exciting step!

- The Scooter Review staff
Page 1 of 24