About Us
Written by Ketzal "Hollywood" Sterling

Thursday, 15 May 2008 11:59
Meet the team - Ketzal Sterling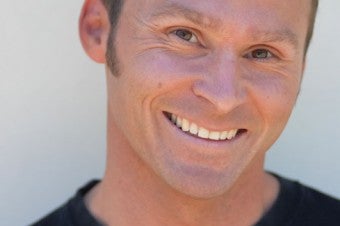 Who am I? Well I'm still trying to find out to be honest. I'm most well known for my series of performance car DVDs called High Octane which I directed and presented from 2000-2006. Recently I directed and starred in my first feature film called You Move You Die which was released in the USA in March 2008 and will be released in other countries during 2008/2009. This is how I've garnered the aka "Hollywood". Film making is very much my passion and I'm set to begin shooting my next feature film in March 2009.
Last Updated ( Saturday, 18 October 2008 07:11 )
Written by Enzo "Del Fuego" Stoini

Tuesday, 20 May 2008 13:47
Meet the team - Enzo "Del Fuego" Stoini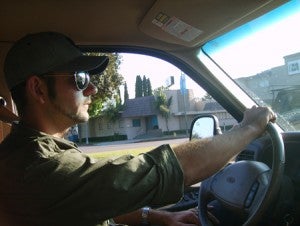 Ciao, I am Enzo Stoini but my friends call me Del Fuego (you included now) this simply means "of fire", or more incorrectly but in the context it is intended "On Fire" and comes from a phrase that I shall not repeat here, actually you can try to guess if you like it goes along the lines of "My _______ is the ________ of fire!".
Last Updated ( Sunday, 29 June 2008 14:41 )
Written by Ant Stead

Thursday, 15 May 2008 13:34
Meet the team - Ant 'Spanner' Stead
Hey, I'm Ant 'Spanner' Stead one of the founding members of The Scooter Review. I'm currently working in graphic design, mixed in with some IT and spins spanners for fun. I guess you could call me a 'tinkerer'. As I always tinker with stuff, we all know some one like that, he is the guy with the side of his computer permanently open, and bits hanging out of it, maybe a few dead hard drives piled up next to it. The one who has taken their car to bits just to see if it works. I guess, I loosely fall into that category of person. I've taken my 50cc scooter to bits more times than I can remember and changed almost every part of it, just for fun.
Last Updated ( Friday, 30 May 2008 15:47 )