Articles
Written by Enzo "Del Fuego" Stoini
Tuesday, 01 September 2009 23:05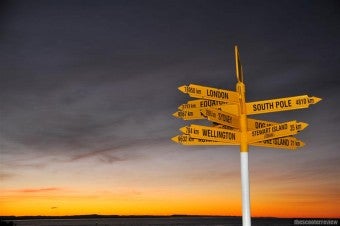 Now it may seem just a wee bit odd that a small island hanging off the southern tip of New Zealand, yes that's correct... the Southern end... the end making a desperate lunge for Antarctica, would be a strange location for a scooter destination. If I told you there were a grand total (total, every side street and dirt road included) of 26km (about 16 miles) of road it would probably seem stranger still. Well these facts are indeed accurate, yet this place provided some of the most fun scootering I have enjoyed in ages.
Last Updated on Thursday, 03 September 2009 01:38
Written by Enzo "Del Fuego" Stoini
Thursday, 03 July 2008 22:19
Welcome to the first in a series of rambling stories about scooter cities of the globe. Today we look at Madrid, the capital of Spain. A city of approximately 3 million scooter mad Spaniards, both new and imported.  Our intrepid travel photographer Peter Sterling recently stumbled into Madrid and began snapping pictures. No matter where he pointed his lens it was filled with every size, shape and color of scooter. Ancient Vespas and Lambrettas, modified late model Japanese machines, modern sports scooters from the likes of Gilera and Aprilia right down to rusted, unidentifiable hulks left to return to nature.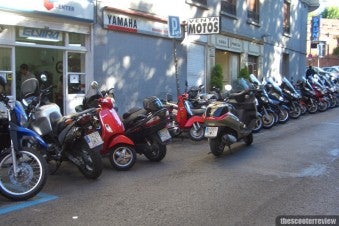 Last Updated on Friday, 04 July 2008 12:04
Written by Enzo "Del Fuego" Stoini
Tuesday, 20 May 2008 13:47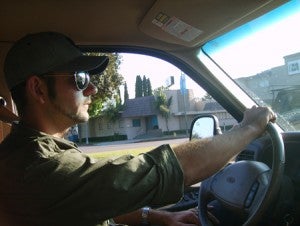 Ciao, I am Enzo Stoini but my friends call me Del Fuego (you included now) this simply means "of fire", or more incorrectly but in the context it is intended "On Fire" and comes from a phrase that I shall not repeat here, actually you can try to guess if you like it goes along the lines of "My _______ is the ________ of fire!".
Last Updated on Sunday, 29 June 2008 14:41
Written by Ant Stead
Thursday, 15 May 2008 13:34
Hey, I'm Ant 'Spanner' Stead one of the founding members of The Scooter Review. I'm currently working in graphic design, mixed in with some IT and spins spanners for fun. I guess you could call me a 'tinkerer'. As I always tinker with stuff, we all know some one like that, he is the guy with the side of his computer permanently open, and bits hanging out of it, maybe a few dead hard drives piled up next to it. The one who has taken their car to bits just to see if it works. I guess, I loosely fall into that category of person. I've taken my 50cc scooter to bits more times than I can remember and changed almost every part of it, just for fun.
Last Updated on Friday, 30 May 2008 15:47
Written by Ketzal "Hollywood" Sterling
Thursday, 15 May 2008 11:59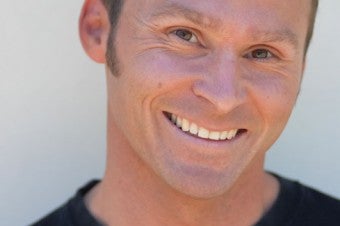 Who am I? Well I'm still trying to find out to be honest. I'm most well known for my series of performance car DVDs called High Octane which I directed and presented from 2000-2006. Recently I directed and starred in my first feature film called You Move You Die which was released in the USA in March 2008 and will be released in other countries during 2008/2009. This is how I've garnered the aka "Hollywood". Film making is very much my passion and I'm set to begin shooting my next feature film in March 2009.
Last Updated on Saturday, 18 October 2008 07:11