Written by Enzo "Del Fuego" Stoini
Tuesday, 31 March 2009 00:37
Yamaha Jog Modifying Guide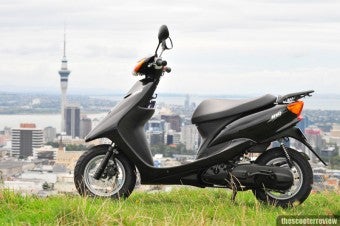 The time has come, it has been a year now since we went live here on www.thescooterreview.com and for all that time we have had an itch... a, grating, deep seated itch that we couldn't quite reach... no it isn't fleas! Let me give you some history here...
some of us, I won't say who for fear of recrimination but "some of us" used to be quite heavily involved in the modified car scene. In the States it is called Import Tuning, in New Zealand we were probably covered by the umbrella "Boy Racers" Long story short we had a lot to do with taking normal, sedate family cars and making them go fast... sure we would start (usually) with a car that had some potential for modification but we produced and reported on some pretty mind blowing turbocharged, nitrous fed, fire breathing monsters.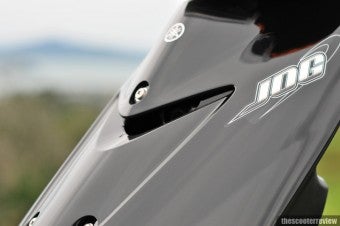 So that modifying bug hasn't left us completely, sure, we saw the light and abandoned those two extra wheels but there has been something missing in our lives... that thing we desire is to take an ordinary mode of transport and turning it into... to coin a phrase... "Party Time" and I'm not talking an exhaust and carbon fibre stickers.  I am talking about full on, all out crazy mods!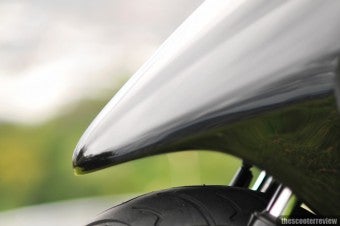 After a surprisingly short chat about our plans to Mr Yamaha in NZ we managed to wrestle a brand new shiny, fresh outta the crate Yamaha Jog CV50, 50cc two-stroke in black. Yes indeed, the very same Jog that won our 50cc SUPER BATTLE... I told you we try and start from a solid base.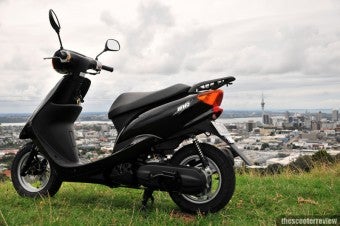 So what's the plan, simple really... we just want to build THE FASTEST 50cc scooter on the planet! We don't dream small here at TSR. Just to make it a little more complicated for ourselves we don't want to increase the capacity, we want the little Jog to retain it's 49cc capacity. Our aim is to modify progressively in stages... the first few will be fairly sensible, the sort of mod's that you could probably do to your own machine without it needing an engine rebuild every 3.4 feet. When the standard, exhaust, carburettor, rollers etc are done we will then start into ridiculous mode... Turbo, Supercharger, Nitrous, Methanol... who knows where it will lead... we will probably refrain from strapping jets to it... but who can tell how silly we will get! Keep your eyes peeled and we will keep the updates coming... including a video based modifying guide to go with the text... hell it is the way of the future! Wish us luck!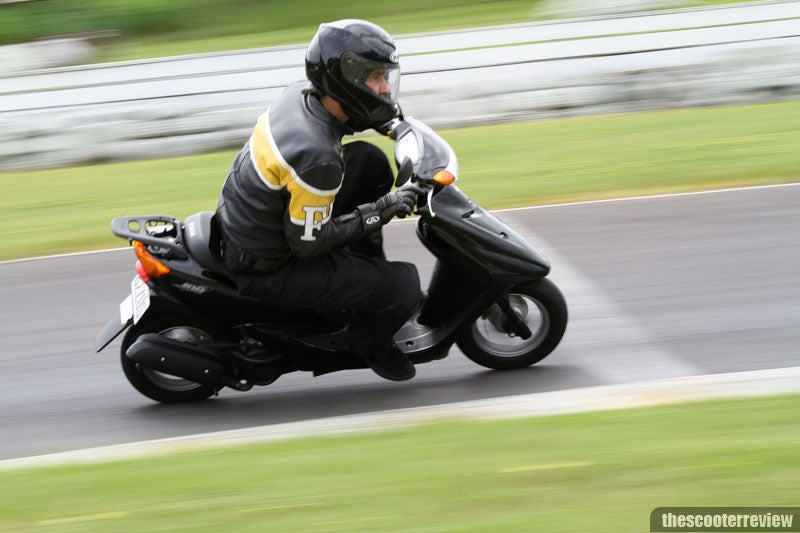 Comments
(14)


Subscribe to this comment's feed
Last Updated ( Saturday, 03 September 2011 05:51 )