Page 1 of 3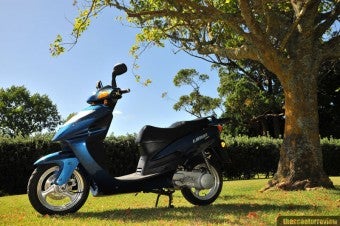 I've written a few reviews now and they're starting to get a little samey, (That's a word or at least it should be) the following review is going to get a little out there so hold on to your hat…or wig.
My name is Neo I am a thirty something computer hacker; I am also what's called, a nerd. This means I have yet to have sex other than cyber sex, mainly because nobody replies to my online dating ads. Once upon a time I spoke to a girl in the real world, it was very scary. When I'm in the real world I ride a scooter called the Lifan Matrix LF125T-6, it is according to the ad that caused me to purchase it "stylish transport for the new millennium" I believe everything I read.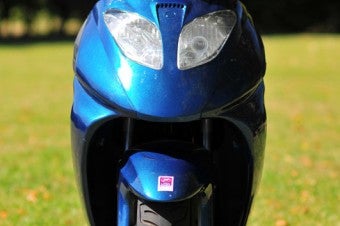 My scooter is not the most powerful of bikes it makes 5.3kW or about 7hp, which is a fair amount less than many 125cc bikes. This means it takes my scooter 7.5 seconds to get to 50kph and is so slow to 80kph that I wasn't able to get a time on my test road as it didn't quite go all the way around the world. This is about how long you'll need to get the Matrix up to 80kph. Stopping the Matrix is fairly straight forward with a disc brake up front and a drum brake in the back. Unfortunately my scooters brakes did feel a little on the weak side.
Last Updated ( Friday, 08 August 2008 07:39 )