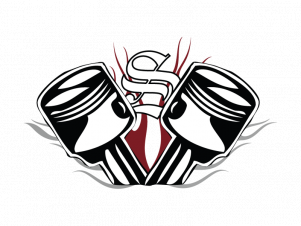 Well, your favourite website has been live for nearly two years now and god has it flown. We have decided that it was time to offer you something new, well at least new for us.  We figure that seeing as we have a dedicated user base of die hard scooter riders we should become more of a "one stop shop" for your scootering needs. So after months of research, approximately 65,000 emails and numerous discussions (we don't argue here at TSR... all very calm you know) as to what the best way to serve you guys and gals better... finally we decided and are very pleased to announce:
In association with MRP Speed we can now offer all our users (well technically all our American users for the time being at least so as not to complicate shipping etc) the opportunity to procure all their scooter parts and accessories directly from us. When I say all, I am not exaggerating our source stocks a veritable cornucopia of go fast goodies along with dress up parts and OEM replacement parts for your machine... and if you promise not to tell anyone, in the next few days there will be some high quality, stylish scooter safety gear too!
I do want to clear something up immediately though, we are not going into the retail business; we are simply going to operate as a portal so you can access the best range and quality of parts and accessories at a sharp price. That way you can find everything in one place. Most importantly this system assures that we can and will maintain impartiality with any gear reviews we do... that is our job, that is why you come to us and that is something I personally guarantee that we will maintain.
I must warn you that as of right now the site is NOT PRETTY, this is something we will tune as we progress and decide exactly the direction we want it to take (and figure out all the complicated back end pretty code). It does however work, click the link above (or just go to "shop" in the menu) and check it out, excuse the foibles ( I know the menu system is far from perfect right now) and have fun shopping for your new shiny/noisy/speedy bits in the faith that the source is trustworthy and the parts all of high quality and fit for purpose.
Comments
(4)


Subscribe to this comment's feed