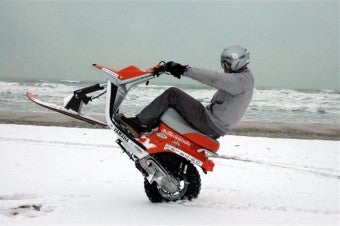 This one was just too strange not to include. Slidescooters are an Italian company who have come up with a simple, bolt on kit to turn your small wheel scooter (50-125cc) scooter into a snowmobile... I can understand that as a gimmick this could be a wee bit of fun but I'm not entirely sure that it is going to be a huge seller... I could be wrong.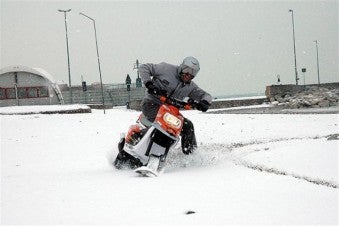 The "SKS... Snow Kit Solution" is essentially a front ski/board that comes in 4 different compounds for "Perfectly balance snell attack"... sounds good to me... and a new studded rear tyre... well it actually says it is fitted with "crampons" now that is something I would like to see but I presume they mean studs for ice riding.
Either way it was too good not to share with you all.
Comments
(4)


Subscribe to this comment's feed