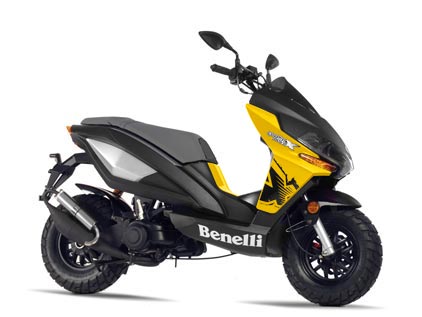 Benelli

Benelli was established in Pesaro, Italy in 1911. Teresa Benelli, a widow, invested all of the family capital into the business in the hope that it would offer stable work for her six sons: Giuseppe, Giovanni, Francesco, Filippo, Domenico and Antonio ("Tonino"). In the beginning, it was just the Benelli Garage, which repaired cars and motorcycles, but was already able to produce all of the spare parts needed for repairs. In 1920 the company built its first complete engine in-house, a single-cylinder two-stroke 75 cc model, immediately adapted to a bicycle frame. A year later in 1921, Benelli built its first motorcycle, using their own engine which had by then become a 98 cc model.

Towards the end of the 1960s, the arrival of Japanese manufacturers caused a crisis in the European motorcycle industry. The original Benelli Company was heavily involved in the American motorcycle market. The advent of competition from Japan led to Benelli products losing popularity as they were perceived as old-fashioned.
In 1973 Benelli was acquired by Argentinean industrialist Alejandro de Tomaso together with its competitor Moto Guzzi which lead to the development of new models featuring multi-cylinder engines, which put the firm briefly ahead of the Japanese competition. Although technically advanced, Benelli motorcycles of the 1980s were plagued by problems, and the production was finally stopped in 1988 when the company was merged into Moto Guzzi to create "Guzzi Benelli Moto S.p.A.", and the production plants in Pesaro were sold.
In 1995 the revival of the Benelli brand became a real possibility when Andrea Merloni took charge. Results were fast in coming with the launch of the marvellous Tornado 900 Tre super sport bike in 2002 and the launch of the TNT.

Benelli is now part of motor Group Qianjiang, which is a corporation located in southeast China at Wenling. Benelli Q.J. is located in Pesaro where the previous proprietors based the facilities, keeping the whole workforce previously working at Benelli s.p.a.