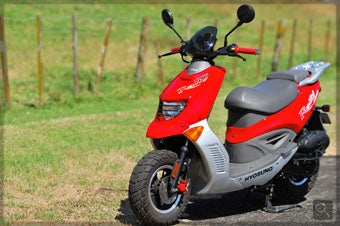 The Motorcycle division of Korea's Hyosung Group began producing Suzuki motorcycle designs under licence in 1978.

In 1986 they established their own research and development centre and in the following year began mass production of their own designs.

In 2003 Hyosung Motors and Machinery Inc was spun off from the parent company to become it's own corporate entity.

Hyosung Motors division was purchased in 2007 by Korean company S&T Motors and continues to produce high quality and affordable Scooters and Motorcycles for the domestic Korean and International market.