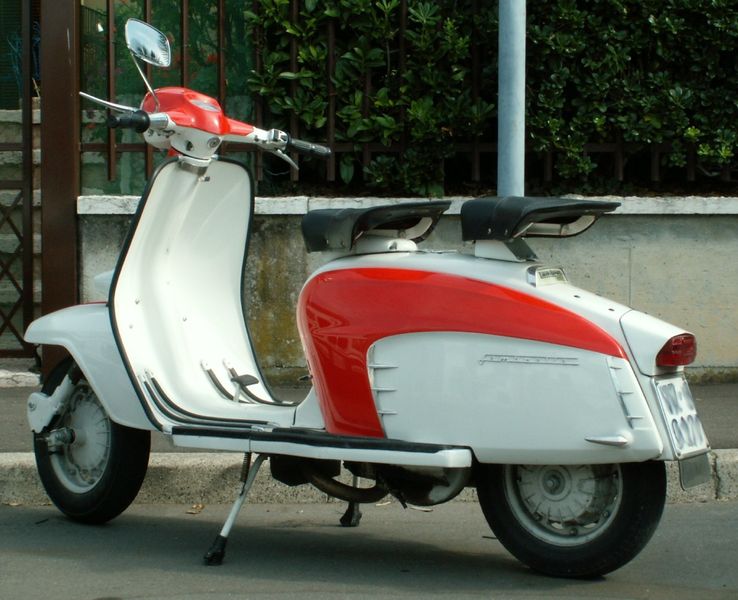 In 1922 Ferdindando Innocenti built a factory in Rome that produced steel tubing, in 1931 he relocated the business to Milan where an even larger factory was built to turn out seamless steel tube. He employed some 6000 people.

During World War 2 his factory was severely bombed and destroyed. Ferdinando is reported to have, while looking at the ruin of his factory, seen the future… inexpensive, personal transport. So he decided to produce a motor scooter to compete against the existing motorcycles on the market. The benefits he saw were simple and obvious… better weather protection, low running cost and low purchase price.

The Innocenti Company began producing the Lambretta scooters (named after a small river (Lambro) near his Milan factory) in 1947 and kept churning out various models until 1971. Demand for scooters in Europe fell by the late 1960's due to availability and cost of small cars. BMC licensed Innocenti to produce Mini's and eventually Innocenti and Lambretta was sold to BMC, unfortunately by then the market for such a scooter was close to nil and in 1972 Innocenti closed down.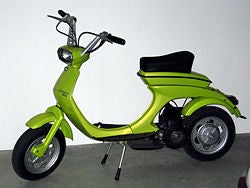 The Indian government then purchased the Innocenti factory for the same basic reason as Ferdinando had started it… they needed cheap efficient transport for a country that had poor infrastructure. The Indian based company produced Lambretta's until 1998.
Like Vespa's, Lambretta's have 3 or 4 gears and 2 stroke motors with capacities ranging from 49cc to 198cc. Unlike the Vespa, which was built with a unibody chassis pressed from sheets of steel, Lambrettas were based around a more rigid tubular frame, although the 'J' series model produced from 1964 through 1966 did have a monocoque body.

Along with the Vespa, Lambretta was an iconic vehicle of the 1950s and 1960s when they became the adopted vehicle of choice for the UK youth-culture known as Mods. The character Jimmy from the influential scooter movie Quadrophenia rode a Lambretta Li 125 Series 3.
Today Lambretta is being manufactured in Korea and distributed in the US by Lambretta USA International under license from the government of India.