Page 1 of 3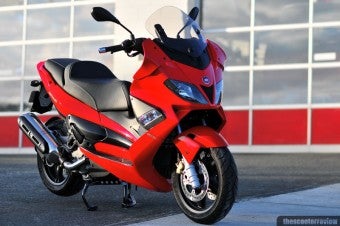 Of all the scooters I've ridden I wanted to like this bike the most. Straight up, the idea behind the Nexus is totally me. A sporty looking scooter with reasonable power, something you can ride long distance and around town. I'm also a big fan of Gilera's bikes having owned various Runner's over recent years. So here I am…I'm almost pained to write these words. Really I'm not kidding. I wish I could gush on about the bike because I really want to. However…we decided when we started this website that we'd be straight up so that's what I'll be.
Let's get the good stuff sorted first. If you're into modern sporty looking scooters then the Nexus 500 is going to be the answer to all your prayers. Gilera have done a simply superb job of the styling, this isn't just my opinion here; virtually everybody who saw the bike loved it. Given that I took the bike to a large wedding, this was a lot of people. Most barely even realized it was a scooter, because well…it looks like a motorcycle. The build quality of the bike is also top notch; walking around the bike you'll notice the quality instantly. This is about as good as scooters get when it comes to fit and finish, everything is put together well.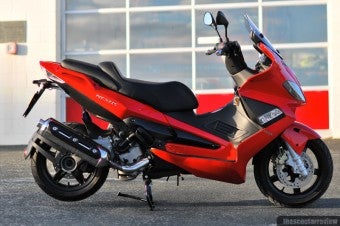 The Nexus comes fully kitted out too. The dash is analogue and electronic and features a trip computer with lots of fun features like maximum speed and fuel consumption. Actually Gilera's competitors should take a long hard look at the instruments on the Nexus as most pale in comparison. There's a remote seat release on the key fob and a fully adjustable rear shock to tune the suspension to your weight or riding preference. The brakes are also about as good as it gets in scooter world with twin Brembo discs upfront and a single Brembo disc on the back wheel. The brakes are also linked on the left lever to aid emergency stopping.
Last Updated ( Thursday, 27 November 2008 15:35 )