Page 1 of 2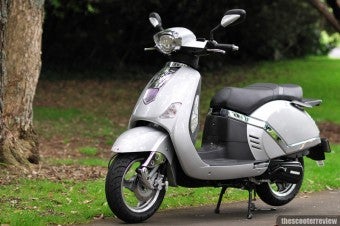 LuxoBarge… This is a term, derived from the words Luxury and Barge (large wallowing boat for transporting heavy stuff) usually reserved for large, European (or occasionally Japanese) sedans. They are big, heavy, super comfortable couches on wheels… well I am going to nominate the Urban Bravo 150 as the first LuxoScoot we have ever tested.
The test bike was one of a handful brought into the country as evaluation models for a potential production run by a local importer. We were very fortunate to get our hands on one, and have some input to changes that need to be made for the production model.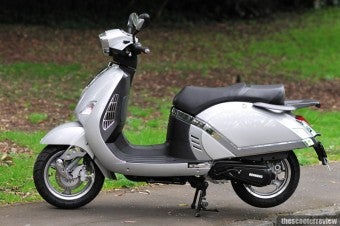 Lets start with the styling, the Bravo is very much a retro scooter with it's design obviously influenced by old Italian machines from Vespa or Lambretta, this is seldom a bad option as they are some of the most identifiable and desired scooters around. The Bravo is BIG, big and long yet somehow managing to be low slung at the same time… it is like some sort of Italian submarine on wheels. It really does cut a fairly imposing figure whether moving or parked.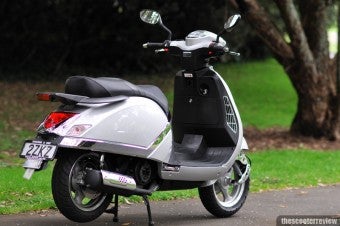 The LuxoBarge tag fits very well when we start talking about comfort; the seat is huge, wide and long with ample room for large behinds and pillion passengers. The wide seat does make it a little awkward for shorter people to get their feet down easily but with a bit of practice you can slide forward a bit and manage the procedure. The suspension is again set up with comfort rather than corner attack in mind, in fact don't try to attack any corners with too much vigour, especially left hand bends as the centre stand will scrape at a very gentle lean angle. This is not a real issue as the bike is very much a cruising machine… for this purpose it is an absolute joy to use.
Last Updated ( Thursday, 27 November 2008 14:57 )