Page 1 of 2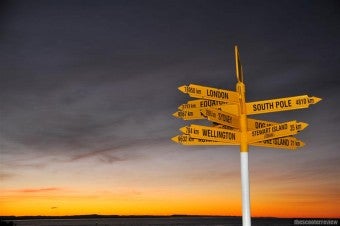 Now it may seem just a wee bit odd that a small island hanging off the southern tip of New Zealand, yes that's correct... the Southern end... the end making a desperate lunge for Antarctica, would be a strange location for a scooter destination. If I told you there were a grand total (total, every side street and dirt road included) of 26km (about 16 miles) of road it would probably seem stranger still. Well these facts are indeed accurate, yet this place provided some of the most fun scootering I have enjoyed in ages.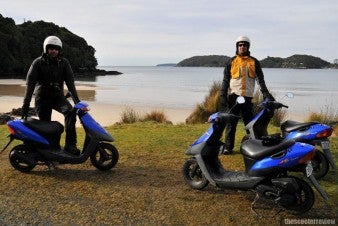 I suppose I should start at the beginning... Hollywood, our friend James (he's pretty much a car guy but don't hold that against him) and myself decided that it was well and truly time to explore New Zealand's South Island, based out of  "heliparajetbungytown" (that's Queenstown, adventure capital of Earth for those that didn't guess). The last time Hollywood and I got down to this part of the world it was for a two week long motorcycle extravaganza in the summer and it was STUNNING! If you want to go somewhere incredibly beautiful for a ride the central/lower bit of the South Island should be way up on your list. Anyway the idea was to scope out roads for new video stories, along with perhaps some new photographic locations for bike and scooter tests further down the road... ok that was artistic licence... we were there on holiday. The only rule was that we couldn't say no to any far out ideas, get out of the comfort zone so to speak (there were a few proviso's concerning illegality, death and the like).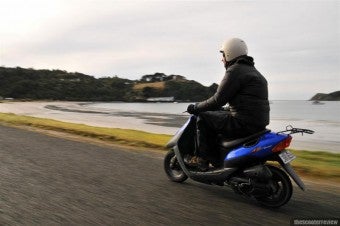 So when James came out with "any of you guys been to Stewart Island? It is the southern most point of NZ you know!" We said "No", packed our bags and jumped on a ferry. An hour later we were across the Fauveaux Straight and in Half Moon Bay on the island. I have to be honest here... I wasn't expecting much (other than being able to tell the 99% of New Zealanders that had never visited how much they were missing). Truth be told, I pictured bush, rugged coastline, bush, crashing waves, lots of grey, bush, rain... bush and people married to relatives (well there are only 300 odd full time residents) I am glad to say, as tends to be the case with preconceptions, all were unfounded!
 
Last Updated ( Thursday, 03 September 2009 01:38 )