Page 2 of 2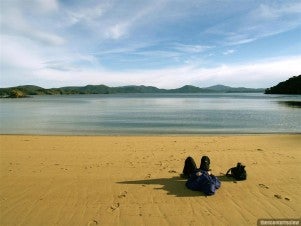 We were greeted by a glorious sunny day, a cute little town, the clearest water to be found this side of the Great Barrier Reef and some of the friendliest people this side of anywhere. We were picked up from the wharf by the proprietor of the motel (cheers Loosie) we had booked and given the tour of the town with running commentary, it was a short tour but they are very proud of their community centre on Stewart Island... how 300 people raised 3 million bucks to get it built I will never know. We got to our motel (The Bay Motel), which by the way I would gladly recommend to anyone (and no they haven't bribed me) anyway... I am getting distracted, on the drive we noticed some well loved Suzuki SJ50's parked out the front of the store and an evil plan came to mind, rent them and travel every one of those 26kms of road on the island...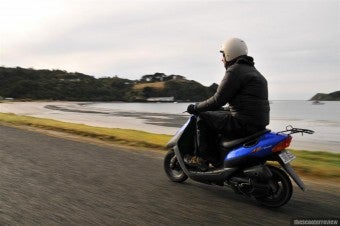 And that is precisely what we did, bar a small section of road that the friendly rental lady assured was impassable by anything other than 4WD trucks... we were still willing to give it a shot until she mentioned that the aforementioned 4WD's tended to travel it at high speed and treated mopeds with the same sort of casual running over reserved for Possums and mud puddles... enough said. A 50cc scooter is probably the ideal way to see the island, we saw the most beautiful beaches, took photos of rare birds and went searching for Kiwi's (the birds, not the locals) at midnight in formation scooter attack mode. We didn't see any but that didn't reduce the giggling any.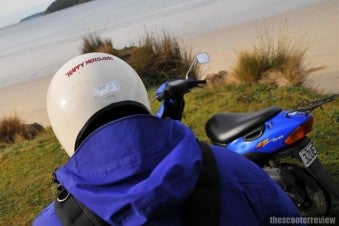 Completely aside from the saddle based touristing there is so much to do there another, longer trip is in the planning stages, 3 day hike along the coast (90% of the island is national park land... bush, I got that part right at least), fishing charter... as much to see the Albatrosses (yes they have them too) as to catch fish, an excursion along the coast in the semi-submersible glass bottomed/sided boat thing and a trip over to Ulva Island, a bird sanctuary which is home to some exceptionally rare birds we need to shoot (with a camera... yes ok there may be some slightly nerdish tendencies in the group) Long story short Stewart Island is an absolutely brilliant place whether you want to fang around on scooters or hit some natural beauty I highly recommend it... and I never thought I would say that. If you want to enjoy it in its pristine state go in winter... but take your wets. If you don't mind sharing the place with a few other tourists go in summer but be sure to drop into the D.O.C Centre, awesome place with friendly staff... and rent some scooters... you won't regret it!
Comments
(6)


Subscribe to this comment's feed
Last Updated ( Thursday, 03 September 2009 01:38 )