Page 1 of 3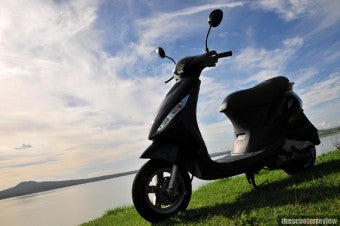 Before I even start this review I have to get this out the open… This will properly shock you, but….The Piaggio Zip '08 off the showroom floor, is so slow that it is almost dangerous. Right, I said it. I firmly believe the restricted, 50cc, four-stroke motor in this scooter only has just enough power to get around in a flat area... and then only if you weigh less than anorexic midget (little person?).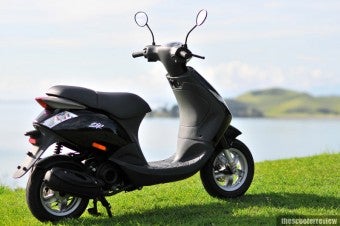 It's a real shame that it's so slow, as the Zip looks sleek and modern; it's a sexy little number. Piaggio have, as per usual, set the bar with build quality. The plastics used are great, the seat is well designed with a good quality covering. The lights are modern, stylish and well built, everything is great... there's just no power. Piaggio do produce a 100cc 4 stroke model which we haven't reviewed yet and I imagine that it would be great bike, as the only real issue I have with the 50cc Zip is the depressing lack of mumbo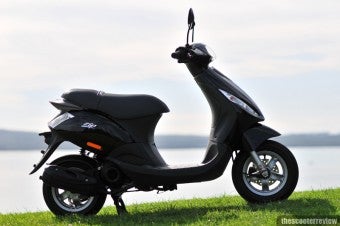 The 50cc Zip comes with 10" alloy rims and 175mm hydraulic disc brake up front, and the obligatory drum on the rear. On the road the Zip feels light and maneuverable, it is low to the ground and weighs approx 92-95kgs wet, the official dry weigh is 89kg. Once again, when there is a small incline any excess weight, be that rider or a full tank of fuel causes the speed to drop away much too quickly. Most 50cc scooters slow down a little when heading up a hill, but the Zip also stops, no really it does! Hitting a small hill, perhaps a 100m climb the bike could only push me up at 30kph(18mph). I was forced to the side and cars cruised by doing almost double my speed...ugh.. the shame... and the danger.
Last Updated ( Wednesday, 06 August 2008 15:06 )