Page 1 of 3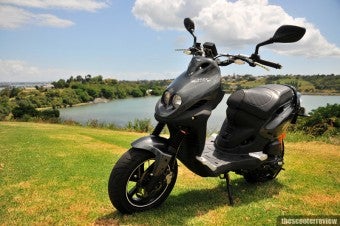 First off let's get something sorted. Do not ride this scooter naked! See I tend to take things literally, so I ripped my clothes off and went for a spin. I was cruising down the local high street and I was getting some serious stares. I was thinking, hot damn this is one cool looking scooter, everybody is looking at it. I did hear one guy say something like "look at that little fifty, it's tiny"…that's when I realized what was going on.
These people weren't staring at the bike; they were staring at my nakedness. Suddenly the "tiny" comment made more sense. I rode home as fast as the PMX would allow. Ahhh come on give me a break…it was cold out.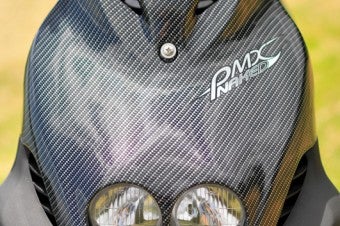 So why's it called a naked? Well when motorcycle manufacturers started taking the fairings off motorcycles to make them well fairningless, the term naked was coined. So a motorcycle without fairings is called a naked. What's the reason for taking these fairings off then? Well it serves no known purpose other than making the bike look different. First off there's less weather protection and obviously on a motorcycle you take a hammering from the wind. Why do people buy these nakeds? People are like sheep, we simply do as others do. So what's the word on the PMX Naked? The word is PARTY.
Last Updated ( Wednesday, 01 April 2009 10:02 )