Page 1 of 3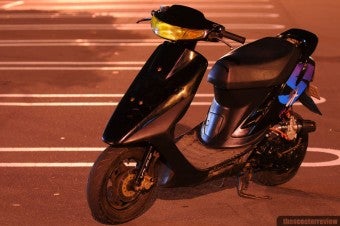 10 teaspoons is about equal to 50cc of gas and that is all that's needed to run a 50cc scooter. Not much, in fact that is nothing in today's world of grandé lattes, Big Macs, and 10 litre V10 SUVs. But 50cc is all that is needed: To work, to school, to the shops. It always confuses me why people struggle through traffic when the answer to their problem is effortlessly cruising pass them using a millionth the gas.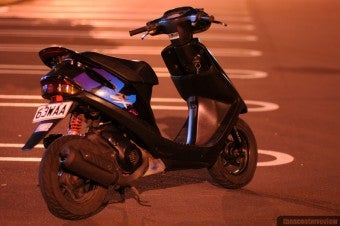 So what scooter to get? If you've never ridden a scooter before, then a 50cc is the perfect place to start. For many, 50cc is all you'll need as long as you don't have to ride on the open road.
So what 50cc scoot to get? When looking into the different models you'll find that there are more unknown brands of scooter than cars stuck in grid lock. All of them look the same. But what get can vary considerably. One of the scoots that has risen to the top of the Japanese fleet is the Honda Dio. They've been produced for over 15 years, and are a favourite choice of tuners and hardcore 50cc/70cc racers around the world. The Dio started off with a Horizontal engine, before changing to the current vertical set-up. The newer models have a great little front disk brake, while earlier and low spec models have drums that are woefully bad.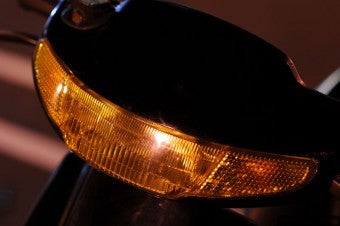 Why a Dio over other 50cc scoots? The Dio has a proven track record – as long as you fill the little 2 stroke oil reserve it will just keep going. Honda motors are famous for going and going, and the Dio motor is one of the simplest Honda motors you can buy – safe bet; I say.
Last Updated ( Friday, 08 August 2008 12:32 )