Latest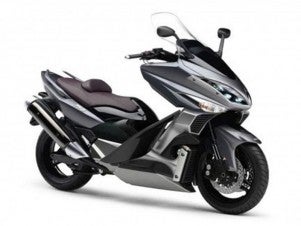 Well this is a rumor that has been floating around for a while but it would appear that it is getting closer to reality. Word on the street is that a new 750cc version of Yamaha's T-Max sport maxi to compete with Gillera's GP800 may be in the 2010 range.
Ok I saw this ages ago... Hollywood Holt... absolutely awesome, I love it... and nearly 200,000 views on Youtube so someone else must like it too lol, anyway I thought I had already posted it. It came back to my attention because a couple of kids have done an homage/parody including their Honda Spree's.. um ok, well enjoy!

Australian based scooter and motorcycle manufacturer Vmoto Ltd. Have apparently won a $23 million contract to build 30,000 scooters for Vietnam this is backed up with a potential for a future order of another 100,000 units. Pumping out this quantity of scooters... which I can only assume is the "Milan" retro styled 50cc machine or something based upon it will be a great test of the companies brand new high tech Nanjing factory.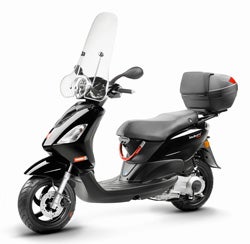 Derbi has introduced the successor of the first generation's Boulevard: the new Derbi Boulevard 125 4S.
Page 9 of 24