Latest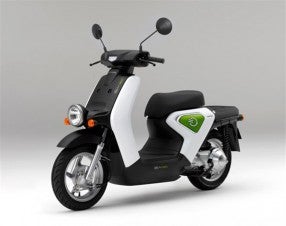 But why?

Honda have been focusing on their clean, green, economical image for a while now and this 50cc equivalent scooter seems to be targeted at the delivery segment of the market with its "load" area behind the seat and whatnot. I am concerned however that the range " Over 30km (at 30km/h on a flat road" (presumably much less at proper speed with a hill and a fatty, or cargo on board) is a bit pointless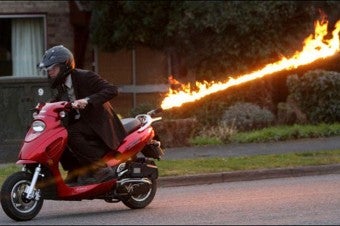 So, we have heard from Colin Furze (nutter) a few times before with his home made "Wall of Death" and "Worlds longest Scooter" but this new excursion really did catch my attention while trawling through the week's news. I mean who wouldn't notice 16 feet of flame shooting out the back of a scooter?! Well you noticed didn't you? I originally noticed this on The Sun's website and had to share. I'm not sure as to the nuts and bolts of the system but "inspired by road rage" seems an adequate description.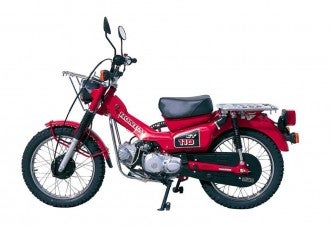 An adventurous team of Honda bike riders will get the green flag on 26 March, as they rev up their Honda CT110 "Postie Bike" engines to complete the challenging 1300km fundraising journey from Cape Reinga to Wellington – the first ever Postie Bike Challenge to take place in New Zealand.

Hoping to raise sponsorship to support Camp Quality NZ and its energetic calendar of fun-filled activity programmes for children battling cancer, organiser Glenn Groves, and his dozen Postie Bike riding companions, will be rallying for donations as they cruise down the west coast of New Zealand, in just six days.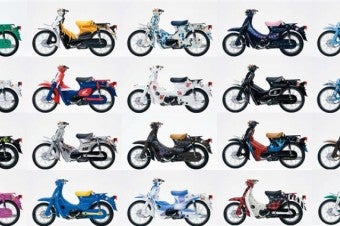 In 2008 Honda Japan celebrated the 50th anniversary of its mighty "Cub" by handing 60 of these little machines to a bunch of artists for custom paint schemes. The finished (and pretty damn cool in my opinion) products were then displayed all over the show in museums and the like. Now however you have a chance to own a little piece of history. These custom, one off bikes are being sold via Yahoo Auctions Japan with the proceeds going to UNICEF. Thanks to Japanese Nostalgic Car for the original story (some more pics there too).
Page 3 of 24