Latest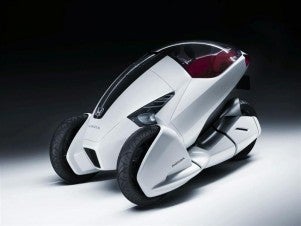 AKA the pointless exercise? Don't get me wrong, the 3R-C Concept from Honda is very cool and all, high tech electric 3 wheel scooter/car... It has the two forward one aft wheel setup we are getting used to seeing but it also has a body shell for some side impact protection and a control device that looks more steering wheel than handlebar. I'm not sure that they have quite taken getting in and out into account but it could just be that I missed something...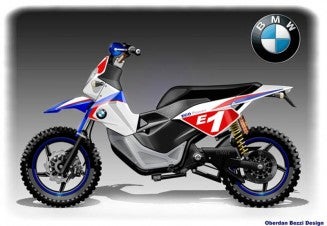 We have all seen Oberdan Bezzi's designs in the past, in fact I have featured a few of the cooler ones right here. This is the latest and would appear to be simply that, a design exercise. BMW would appear to be working on an electric or hybrid GT/Maxi scooter but this little electric motocross design from Oberdan, although a cool wee unit doesn't really fit with the German Marques overall ethos. It was however cool enough to share with you all, and who knows maybe this is what all the FMX boys will be backflipping in 10 years time?
Now normally I wouldn't be doing some blatant advertising in my news update, however this was just too damn good not to share. Armadillo make a bunch of cool, "casual protective gear" It is at the forefront of my mind at the moment because some time in the next couple of weeks a box of Armadillo gear should turn up at TSR HQ for review... seeing it come off so well when abused by Mr stuntman gives me even more motivation to check them out. If you are inclined more toward the art side of things check out the directors cut on the Armadillo Website or if you want to buy it and you are in the USA then CLICK HERE and check out all 4 pages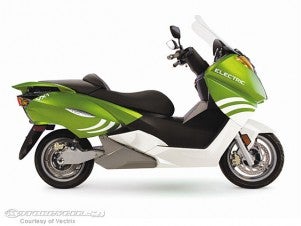 It is true, they have been rescued by Hong Kong based company "GP Batteries" It turns out they are already shipping stock and are supposed to be showing at the Indianapolis dealer expo. One can only hope that GP can sort out the problems that sunk Vectrix in the first place... This would seem to be a fairly positive arrangement as GP already specialize in EV batteries so hopefully the economies of scale will work out so that the New Vectrix can go to market at a competitive price and perhaps move some units...
At this stage there is no new info on either website but hopefully some more detail will come to hand soon...
Page 4 of 24