Latest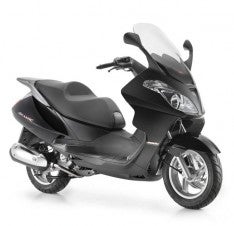 As promised, part two of my all gas, all 300cc news day. Aprilia have announced their scooter based around the 300cc Vespa engine, this one isn't quite as svelte as the Derbi with styling a with more of a bent toward maxi scooters than regular mid sized machines. The press release talks a lot about a "zippy" engine and great torque and comfort... it fails to mention the weight anywhere which I suspect means it is a bit on the tubby side.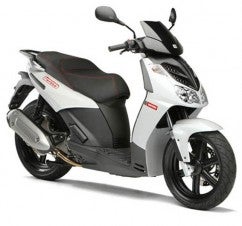 There has been a distinct lack of gasoline in my last few news updates so today I decided to run with two new 300cc gas engined bikes. first of all is the very cool looking Derbi Rambla 300i. The Spanish portion of Piaggo is the first of two machines that I have just noticed are using the "300cc" engine originally built for the Vespa GTS 300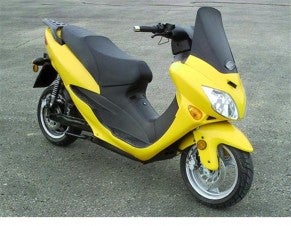 First of all I have to apologise for all the electric scooter news at the moment, but this is what appears to the happening thing in the industry at the moment. So anyway, "the fastest production in the world" is the very bold claim that is being made by ZEV about their ZEV7000 electric scoot. Now there is a LOT of very brash posturing on their website.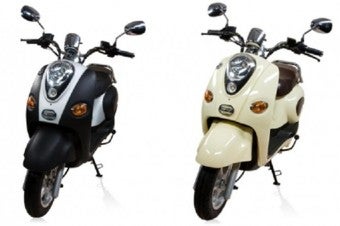 The silliest name in the world? probably! but this looks to be one of the first electric scooters that might actually make some sense. The styling looks remarkably like a SYM Mio to me and if they have just borrowed the chassis and plastic from that bike then this would be a great base. There seem to be two models on the books a 50cc and 100cc equivalent and it is the second of those that piques my interest.
Page 2 of 24