Latest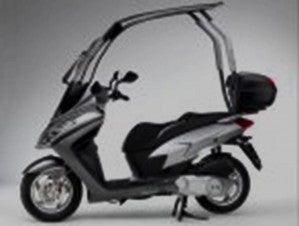 Well Malaguti has had a somewhat complicated recent history but they have recently shown what I consider to be a damned good idea. Now I personally don't "dig" scooters or bikes with roofs... however, there is a huge benefit to the idea i.e. not getting rained on incessantly over the winter. So what have Malaguti come up with to sway me?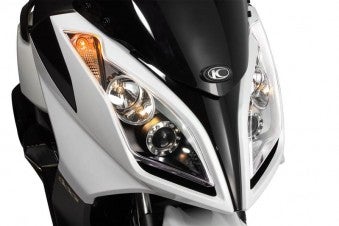 So for 2010 Kymco are really hitting the 300cc class with some punch. The reign of the Honda SH300 as THE midsize machine to own has been long and deserved. Most companies have had a punt at this market but not too many have got it quite right with engines that need just a bit more power. Kymco have now addressed this problem with not one but two 300cc models.
 
First of all, if you don't live in New Zealand this little rant isn't going to be of much interest to you, so there is your warning.
For all you kiwis who have been living under a rock the National Government  in NZ have been lumbered with an ACC department (thats Accident Compensation Corporation, essentially govt supported personal injury/accident medical cover for our non NZ readers that didn't run after the first sentence) that is essentially buggered. Over the past 9 year term our ever intelligent Labour govt managed to drive the ACC into a huge deficit that the current team have to repair. 
The problem arises when our Motorcycle Licencing fees are going to increase by up to 300 or more percent. Now the argument goes, and assuming the stats are correct, accurately so that the ACC fees collected from Motorcyclists doesn't come even close to covering the money paid out to patch us up when we slide along the tarmac into a tree. The figures quoted are along the lines of 62million in human repairs vs 12million in current ACC levies recieved from said two wheeled warriors.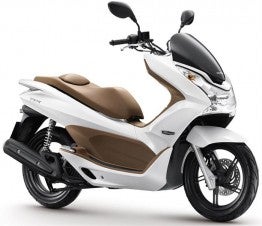 Our friends at Honda have announced a new model for 2010, called a PCX125i it can only be described as a mini maxi i.e. a small version of a maxi/touring scooter. The design at least would insinuate as much, with a big front faired area and running boards that run along the sides split level seat which is clearly setup for two up riding. It also features big 15 inch wheels and a new cleaner, greener more economical engine.
The photograph shows the Thai spec version, the european version (and american? who knows?) may see some slight changes. No news yet about storage and whatnot but it looks like there should be some space under the seat...?
Page 7 of 24